"Sri Lankan food festival at Hotel Yak and Yeti"
---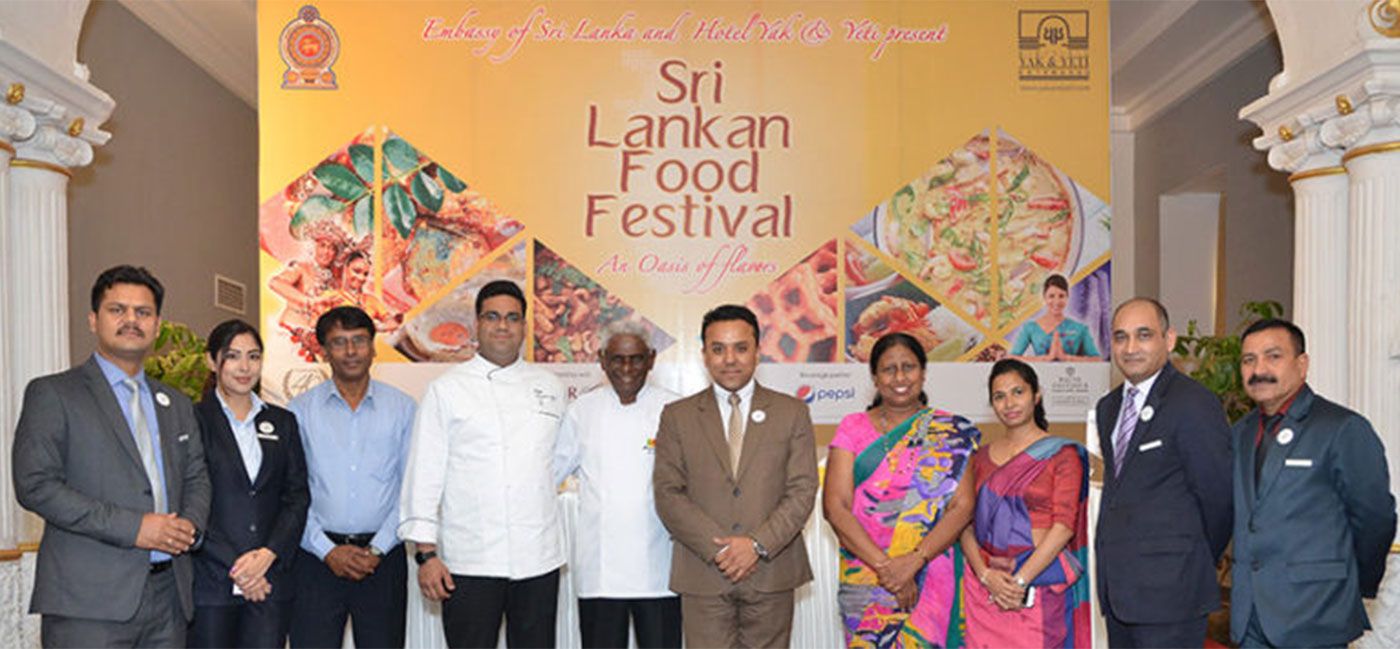 Embassy of Sri Lanka and Hotel Yak & Yeti, in partnership with Qatar Airways, is hosting a Sri Lankan Food Festival from Friday, 25th May to Saturday, 2nd June 2018. The food festival will take place at Sunrise Restaurant, Hotel Yak & Yeti. The world famous Sri Lankan Chef, Publis Silva accompanied by his assistant chef will be present at the food festival.
Sri Lankan cuisine is one of the most diverse cuisines in terms of flavours. The Sri Lankan food culture is rich, exuberating a combination of different curry concoctions, seafood and a variety of tasty dishes made with the best spices. The flavorful array of dishes offers a magnificent tropical experience taking you on a trip to the sunny beaches and blue waters of Sri Lanka.
Head Chef Publis Silva of Mount Lavinia Hotel, Sri Lanka and Executive Chef, Sagar Singh Rawat of Hotel Yak & Yeti have worked in collaboration and shared their expertise, to put together a selection of authentic Sri Lankan dishes for the food festival. Some specialties that will be served during the Sri Lankan Food Festival at Sunrise Restaurant, Hotel Yak & Yeti, are, Brinjal Moju, Coconut Roti, Steam Hoppers, Egg Hoppers, a variety of curries such as, Fish Ambul Thiyal (Maalu Ambul Thiyal), Prawn Curry, Pork Black Pepper Curry, etc.
Special sweet dishes such as the Watalappan (jaggery pudding), Sri Lankan pancake and (Thala Karali) sesame Karali will also be served during the food festival. The food festival is open to everyone who is interested to try the delicious delicacies of Sri Lankan Cuisine. There will be a lavish buffet served at the Sunrise Restaurant from 6:30 pm – 10:30 pm daily during the food festival.
Price: 2500 plus taxes
For reservations: 01-4248999