"MICE tourism is one of the fastest growing tourism trends after adventure tourism in this country"
---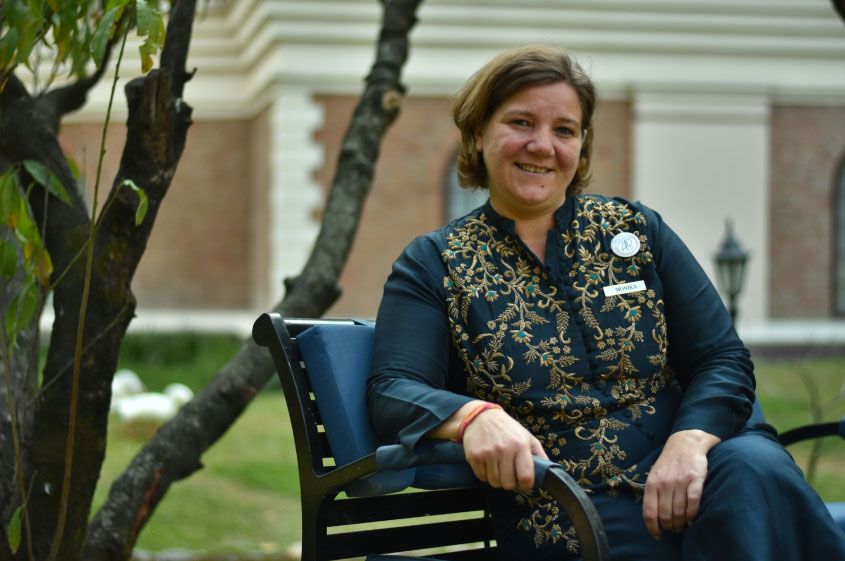 MONIKA PETRA SCHEIBLAUER is the General Manager of Hotel Yak and Yeti. She has been involved in the hotel industry for over 20 years and has worked in countries like Austria, Germany, Switzerland and USA to name a few. She has been the F&B Business Council Leader for the Marriott, Renaissance and Courtyard Hotels for Southern Germany and Switzerland. She spoke to nepaltraveller.com about the challenges and opportunities for the hotel industry in Nepal. Excerpts:
With many new hotels coming up, where do you think the hotel industry is heading? What can be done to improve this sector?
It's great news that hotels are coming up and that means the tourism business is doing well. Nepal indeed needs to attract as many tourists as possible from all corners of the world. Being rich in cultural heritage and natural resources Nepal has so much to over to foreigners. Certainly the escalations of the hotel industry will also help the economy of the country. I am fascinated to see these activities done in Nepal in regards to adventure travelling like packages which includes trekking, bungee jumping, rafting, and hiking as well as sky diving. However there is always place for improvement with other promotional activities related to culture, religion, history and heritage.
In today's market, what are the challenges to the industry?
Talking about the Nepali market and being in the service industry I think the big challenge is that skilled manpower is leaving Nepal after completion of their studies. I am happy that Hotel Yak and Yeti is able to keep some of that skilled manpower in the country, however, I think we need to do much more to attract young people who have wonderful talents in our hotels in Nepal instead of letting them go abroad.
How important is the development of infrastructure and the need for a new international airport?
The new international airport is of utmost necessity at this time and the government has to take up that responsibility to improve it swiftly. Undoubtedly the sustainable development of civil aviation transportation will directly lead to the national development.
In terms of standardisation, what challenges do hotels face?
I would say resources, technology and customer experience are the challenges that hotels face in terms of standardisation. Being a landlocked country, Nepal relies very much on India and China to import many resources and some of the stuff doesn't get here on time. It is great to see the depth of understanding and implementation of technology is improving comparatively and this should be continued at a fast pace. This will help to improve the standardisation and guarantee that we can offer the same product and service to all our customers.
Has enough marketing been done to promote Nepal as a tourist destination?
Marketing can never be enough because every new product and facility gets invested and revived every now and then. With the increase in competition and competitors, the demand for targeted marketing is very important. Cultural marketing and religious marketing needs an extra push because the diversified culture itself is a fascinating element for foreigners. Trekking around the Everest region is famous all over the world which is why every touristic element should be as famous. For me as a European, Nepal was only famous for Mount Everest and adventure vacation but after being here for 2 months, I realised how much more Nepal has to offer and I think that many tourists don't know about the other fascinating places in Nepal.
What is your take on the growing trend of MICE tourism?
MICE tourism is one of the fastest growing tourism trends after adventure tourism in this country. Nepal is a perfect destination for MICE tourism in terms of weather, diverse culture; luxury hotels with multiple meeting venues that add a lot of value. However, good airline connectivity, lesser transit hours and multiple airline fleet options and international airport logistics are a key priority for development of MICE tourism in Nepal.
I think with good cooperation among the hotels great improvement in terms of revenue will be possible in MICE tourism. Looking at the room rates and MICE packages, I think Nepal should be able to increase the rates with all the treasures Nepal has to offer. The hotels in Kathmandu are offering convenient conference facilities and so many possibilities for incentive and team building not many countries can offer all of this.